8 Women to be recognized by YWCA Cambridge Women of Distintion Awards 2023
YWCA Cambridge is thrilled to announce the eight recipients of the 2023 Women of Distinction awards: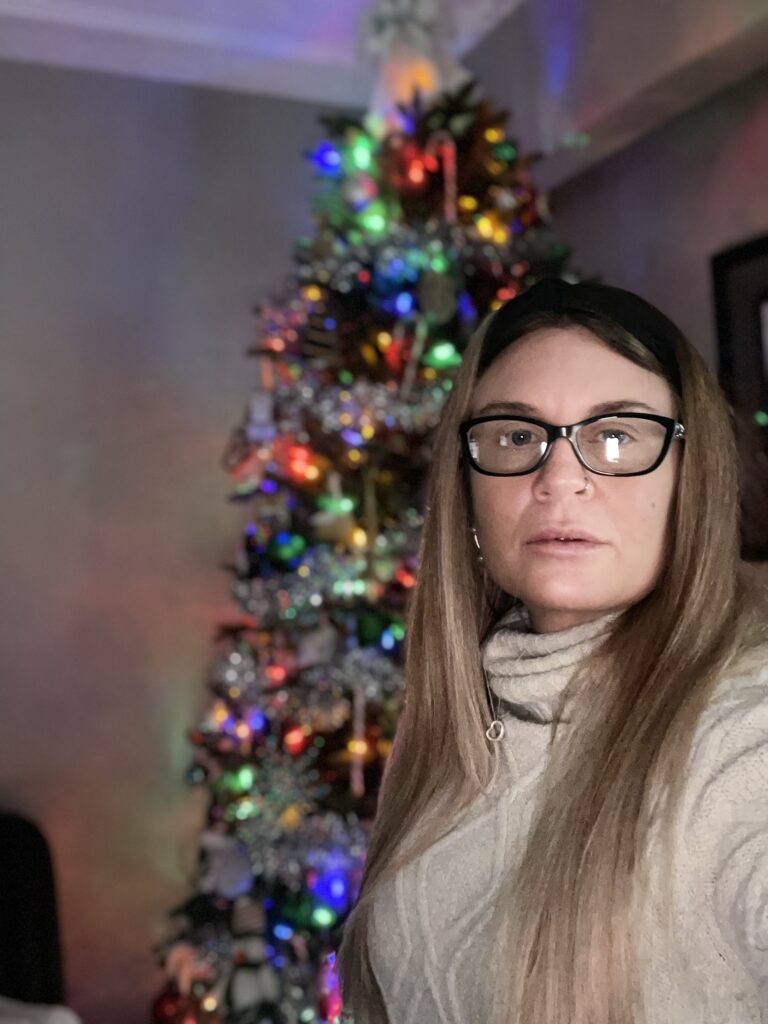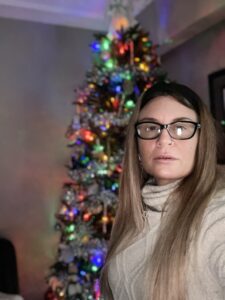 Rebecca Dickinson is part of the Women Impacting and Influencing Technology (WIIT) committee at Toyota Motor Manufacturing Canada- a business partner group that focuses on fostering an environment where women are uplifted to share innovative ideas and expose women to careers in the automotive industry.  She aims to be the role model and mentor she wished she had as a female lead in the automotive sector.  Rebecca encourages women to see what is possible by attending STEM events for school aged girls, job fairs for women, and volunteering with YWCA Cambridge's Small Steps to Success program as a mock interviewer.   
Through her work with the Small Steps to Success participants, she is able to share her own past struggles having grown up in the child welfare system and been a teen on the streets. She is able to relate to their challenges and serve as an inspiration as someone who has overcome difficult barriers and built a successful career.  Rebecca is also a member of Toyota's LGBTQ+ ally committee and gives back to her community by sponsoring families through the YWCA Cambridge Festive Futures program and volunteering her time to do holiday wrapping for Grand River Hospital.  She is passionate about increasing the diversity and number of women at her current organization, within the manufacturing and automotive sectors, as well as inspiring other women through her own difficult journey to find success. 
Shupi is the owner of a successful baking business Bliss Creations. She started out making beautiful creations from her home in 2017 and continued to grow her business through pop-up shops, participating in local markets and filling large orders through her online shop. 
Eventually, Shupi decided to open a physical shop in downtown Galt. Despite the many challenges that came with running a business during the COVID-19 pandemic, Shupi continued to build her business through her creativity and demand for her delicious cakes and treats.  
Shupi has been self-funded from the beginning, making money off of orders which she would put right back and invest into the business. She has demonstrated vision through her artistry; her cakes, cookies and other items are works of art and she is completely self-taught.  Many of her customers are small business owners themselves which she actively supports and promotes in return. 
Shupi is community oriented and relies on building strong relationships with her customers to continue to grow her business.  Shupi brings a bright and cheerful disposition to downtown Cambridge and she is extremely welcoming and inviting to her customers.  
Cultivating a space that feels more like friendship than a retail spot, Shupi stocks products from women-led businesses in the Region, and hosts local vendor markets to amplify female entrepreneurs in her beautiful Galt bakery.  
Shupi is a shining star in our community, a person who has built a successful business from the ground up and exudes enthusiastic support for everyone she meets – as well as an incredible baker, creating custom cakes, cupcakes, macarons, and more!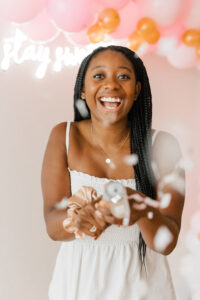 Ellie Hook is a force for good and a mental health champion. Under Ellie's leadership in 2022, "Team Darcy" became the top fundraisers in Canada for the Shopper's Drugmart "Run for Women." They raised an astounding $25,000 for mental health services at the Canadian Mental Health Association, Waterloo Wellington!  Personally, Ellie raised $10, 000, the highest collected by an individual for the event in all of Canada. This money supported vital local programming for women including crisis support, eating disorder as well as psychosis programming. 
Sharing her own story of loss in video and media interviews, she has encouraged and empowered others to break the stigma and share their stories of mental health. Her mission to ensure others do not need to experience the pain she faced alongside her best friend after losing a loved one was evident as she worked to build awareness, reduce stigma, spread messages of kindness for self and others and raise funds for mental health resources in our community. 
Ellie's belief that every person in need of mental health services should have access to the supports they need, when they need them, drives her ongoing commitment to advocacy and fundraising. She continues to volunteer with CMHA WW and raise funds as well as becoming a key member of the "Run for Women" 2023 committee to engage more people in the event.
Despite significant increases in the need for local mental health support for adults and even more for children and youth, community mental health services are severely underfunded. Ellie's determination to bridge that gap by turning a personal tragedy into an opportunity to make a difference is a true inspiration.
Maria Empringham is the Director of Clinical Services at Lisaard and Innisfree Hospice (LIH).  Maria started her long career at LIH as a bedside RN, then moved into a Resource Nurse role. 
While demonstrating her leadership abilities and commitment to continuous learning, Maria was selected as the Director of Clinical Services and simultaneously served as an Interim Executive Director for a period of time.  Under Maria's direction and leadership, Lisaard and Innisfree Hospice is the first stand-alone hospice residence to achieve a three-year Hospice Palliative Care Ontario Accreditation.  Her leadership supported the development and implementation of more than 200 policies to aid in Accreditation and ensure that Lisaard and Innisfree Hospice continues to provide consistent, high-quality, well-rounded care to our community.  
Maria provided strong leadership during the pandemic to ensure COVID-19 policies and practices of Lisaard and Innisfree Hospice promoted safety for residents, visitors and staff while maintaining compassion for residents and their needs. She provides mentorship, leadership, guidance, opportunities for development and access to ongoing education for all her staff to enable excellent palliative care services.  
Maria is progressive in her leadership by ensuring that policies, procedures, and hospice philosophy encompass the needs of our community and increases equitable access to hospice palliative care.  We are very grateful for the outstanding work Maria does both promoting and providing excellent hospice palliative care within our community.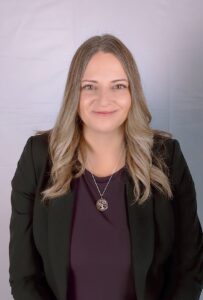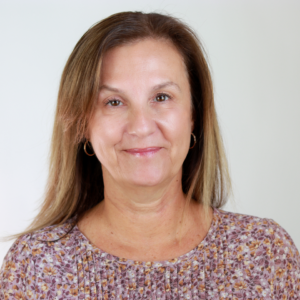 Stephanie Pearsall is the Chief Nursing Executive/Vice President of Clinical Programs at Cambridge Memorial Hospital (CMH). Stephanie joined CMH in 2021 during the COVID-19 pandemic. Despite the challenges at the time, Stephanie's passion, genuine approach, and commitment to the community became quickly apparent.  
She has shown immense leadership at CMH in responding to the changing needs of Cambridge and North Dumfries. She recognized the need to address surgical and procedural backlogs because of the pandemic, and led the way in our region to establish community partnerships with Clear Vision Surgical to increase access to cataract surgeries and endoscopy services through Tri-City Colonoscopy Clinic.  Her commitment to always put patients and community first has had ripple effects on other communities. 
Stephanie's commitment to the well-being of our community includes championing those who need the hospital's services the most, those who are critically ill. She is always looking to elevate CMH  programs to best serve the community, and she solidified a "Rapid Assessment of Critical Events" or "RACE" program at the hospital, which allows the support of the sickest patients in the best way possible. Stephanie has also advocated and worked tirelessly to bring Continuous Renal Replacement Therapy (CRRT) to the Intensive Care Unit (ICU), which allows patients to get critical care closer to home without traveling to other centres.  Stephanie has been a role model for her organization and she has inspired others to take charge and make changes in our community. Her determination, drive and leadership have helped CMH and the community through many challenging times.  
Stephanie coaches and mentors to enable others to succeed and she always inspires the best in others.
Olivia Bluhm is a young woman who is intentional in her efforts to contribute to the greater community as a whole and inspires individuals to do the same. Olivia's passion is to help as many people as possible during her time here on earth and she lives out her passion every day.  
She has been an active volunteer for a number of years – currently at Cambridge Memorial Hospital and in the past with the Stay Safe pilot program which offered no-cost and accessible rapid COVID-19 tests to community members during the pandemic.   
She also wrote a successful grant application for the ParticipACTION Community Better Grant with the goal of promoting an active lifestyle during COVID.   
Olivia also dedicates many hours serving her school community.  She fundraised to support Relay for Life, supported the transition of grade nine students as a "Bennies Buddy" and also planned and led numerous other athletic events. Olivia is an incredible role model to those around her.  She has played on her school basketball team since grade nine and helps build comfort and confidence in her teammates who are new to the sport.   
Olivia is involved in many other extracurricular activities while at the same time maintaining her place on the honour roll. She has a true compassion for others and a willingness to go above and beyond to support both her friends and strangers in times of need. She creates a sense of belonging and always makes an effort to uplift others.  
Olivia is most definitely a trailblazer for all women, proving that we can do anything we set our minds to!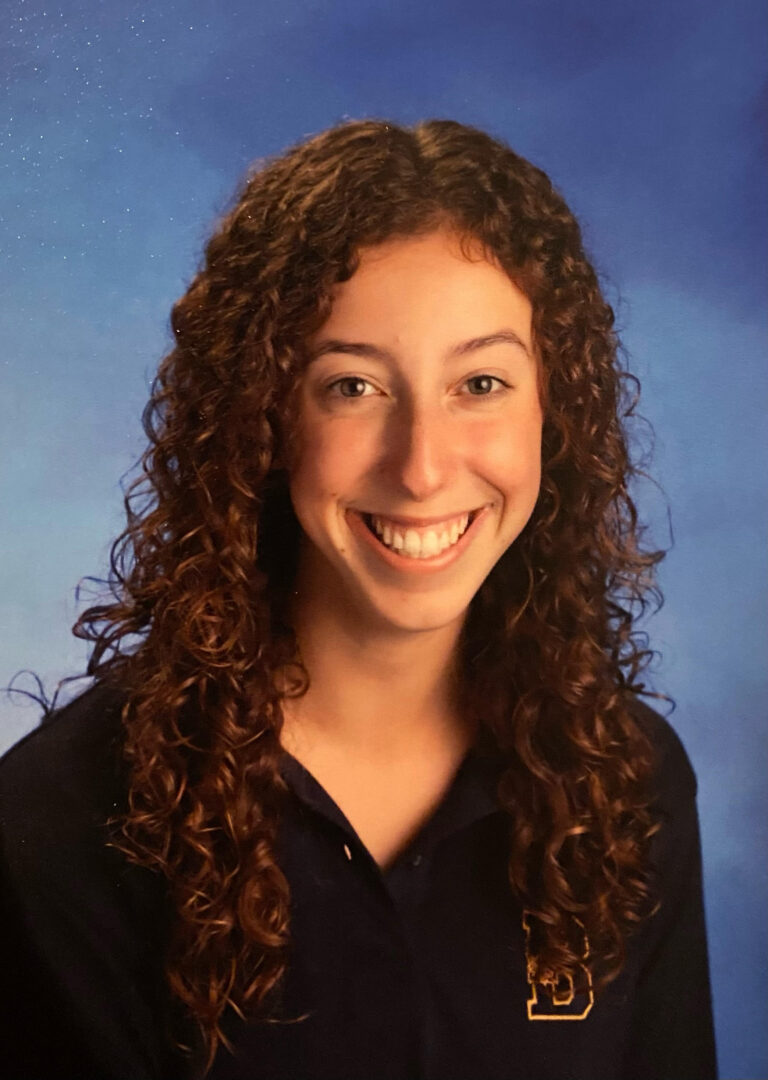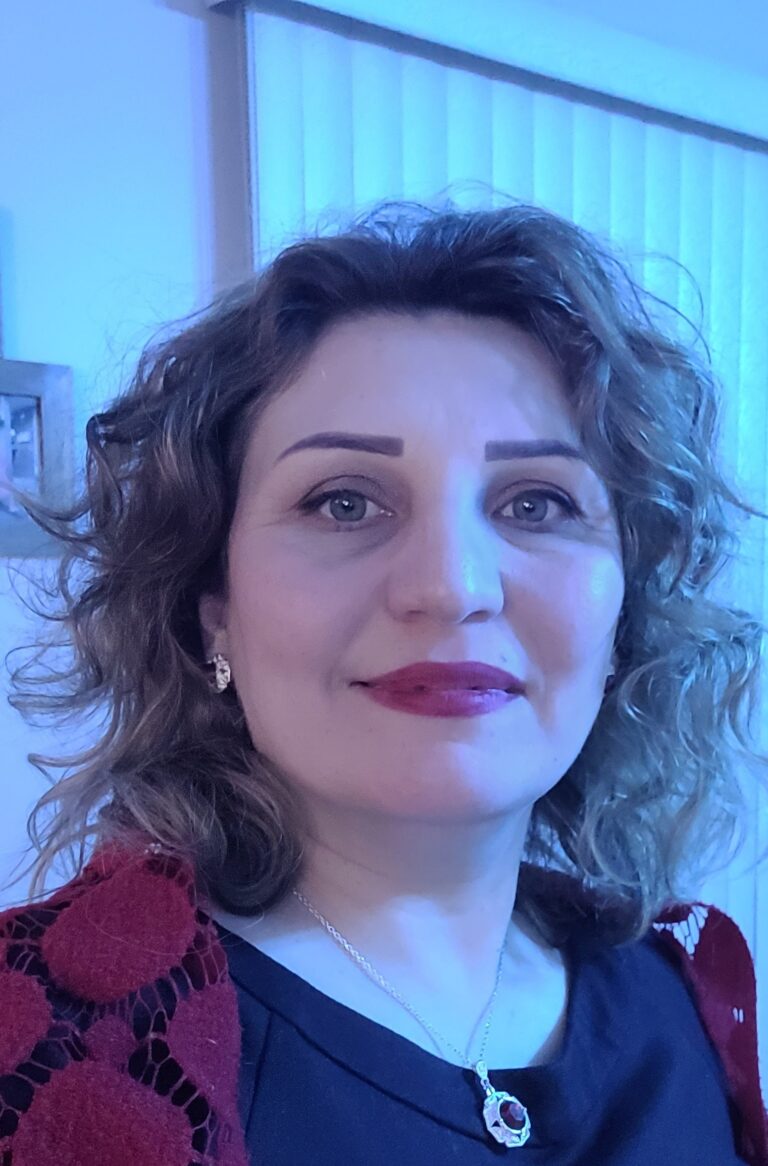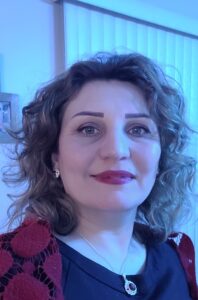 Rana Mohammad has taken initiatives to use her lived experience, education, volunteer opportunities, and work to create meaningful changes for the people she serves in the Waterloo Region. She has also dedicated her own time and resources to champion these causes. 
Working as a Service System Navigator at Carizon Family & Community Services, Rana personifies their mission to help families thrive in their communities by strengthening their mental health and wellbeing. She works directly with newcomer refugees by supporting individuals and families to deepen their sense of belonging and social wellbeing. Rana provides trauma-informed care, tools and insights for people while reflecting their strengths and resilience and empowering them to advocate for themselves. When needed, Rana goes above and beyond to provide mental health connections and support by accompanying participants to appointments to help reduce stress and anxiety, and she advocates for participants to receive beneficial services.
Rana is a dedicated volunteer and advocate for equity. Being from Syria, she's been passionate in responding to the Syrian refugee crisis. Rana volunteered and then worked at Sham Rose Arabic School where she used her skills as a native Arabic speaker and accomplished teacher to instruct Arabic. She now works at St. Louis International Language School supporting first- and second-generation immigrants and their families. 
Rana is an innovative and passionate leader. She has made a significant and sustained difference in Cambridge, Kitchener, and Waterloo in communities where newcomers and refugees live including being instrumental in Sham Rose becoming a member of the Sponsorship Agreement Holders with the Canadian government.
While being recognized as a source of strength and heart in her community, Rana Mohammad can also harness the time, talent, and capacity of others and is a source of inspiration for all.
Joe-Ann McComb is both a community leader and builder. She had dedicated her career to championing the voices and needs of communities that have been chronically under-served. In doing so, she has always centered the voices and lived experiences of the Kinbridge community to ensure the greatest impact for them.  
Joe-Ann has consistently done the important community work for inclusion, building relationships and supporting affirming opportunities for engagement, particularly for female Muslim residents.  She has also focused on the deep, and difficult work of grassroots community development and engagement, fostering participation and supporting the voices of community members who are sometimes isolated.  
Joe-Ann has led her community organization for nearly 20 years, through funding and policy changes, difficult community conditions, and the COVID-19 Pandemic. During her career, she has faced many barriers but has never been deterred, always looking for innovative solutions to very complex issues.  She approaches her work with compassion, understanding and empathy and is always willing to share her expertise.  
She is committed to mentoring a whole new generation of community development leaders and always leads with honesty and integrity.   
If you have had the opportunity to work with and learn from Joe-Ann,  you have worked with a truly remarkable woman.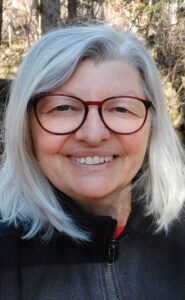 Tickets for the Women of Distinction awards gala are on sale. All proceeds from ticket sales and sponsorship support YWCA Cambridge's free, community-based programming for women, girls and gender diverse individuals.