"I have so much confidence now and I don't want it to stop.
Jodi beams with pride as she comes out in to the front of Reid's Chocolates on Elgin Street in Cambridge. It's her first week at this new job and she's already thrilled to be joining the team here.
Jodi's journey with YWCA Cambridge began just a few short months ago when she was referred to our pre-employment and life skills program, Small Steps to Success. She hadn't worked since 2010 and her levels of self-confidence and awareness of her own skills and capabilities were low.
"It's been a hard journey to get where I am today, to be honest" said Jodi a single mother to two adult boys, now ages 34 and 36. "[I had a] rough upbringing, lack of education – I maybe have my grade 8." Raising two children on her own and without higher education made it incredibly difficult for Jodi to find work. "I hadn't worked in almost 20 years," Jodi said. "I was a stay-at-home mom. It was very stressful trying to bring up my kids. My husband was a truck driver, never home and an alcoholic."
Jodi found herself falling into her own addictions, eventually leaving her husband and moving to Cambridge to start a new life. "I have been clean and sober since."
As a society, we've made progress toward recognizing mental health as a critical part of overall wellbeing and outcomes for individuals, and its increasingly destigmatized the more people openly talk about it. However, this cultural shift is a recent one, and Jodi found herself unable to find answers to her questions about her own mental health let alone support. "Mental health wasn't recognized back in the day as a problem," Jodi said.  "so I fought for myself until I got to Small Steps to Success."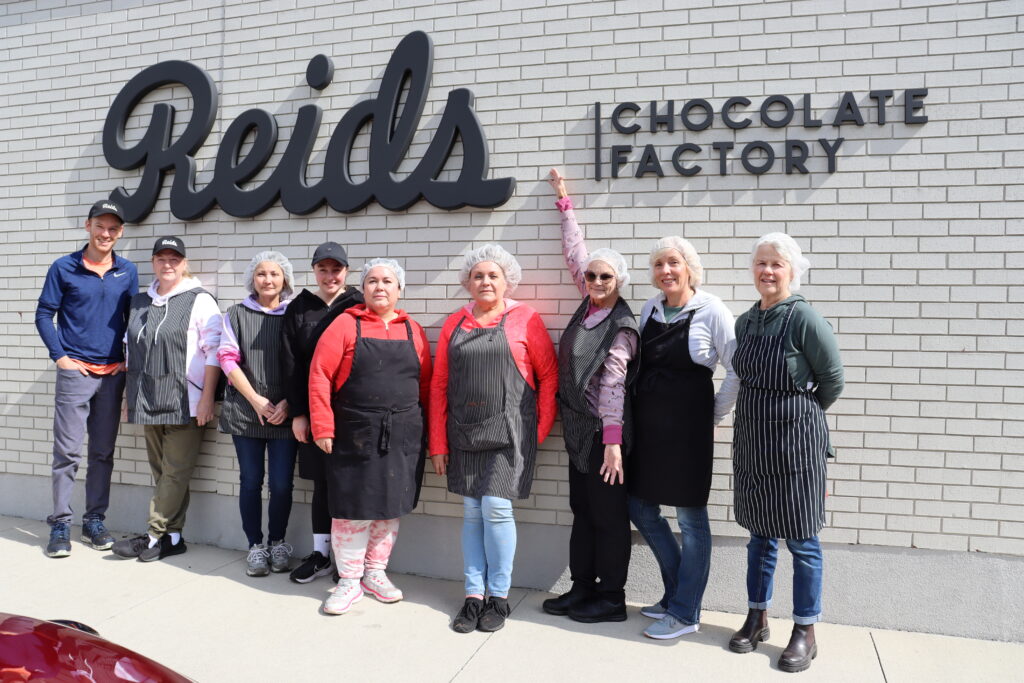 Her upbringing was "not a great one," Jodi says. She was adopted at age three to a family with whom she lived until she was 15 when she was removed by Family and Children's Services. She struggled with her mental health in her youth, but the supports weren't there for her. "No one believed me. My counselling stopped when I moved to Cambridge."
Jodi credits the YWCA Cambridge Small Steps to Success program for helping her set her life on a good path forward. The 12-week pre-employment and life skills program has given her the confidence she needed to move forward. "I have so much confidence now and I don't want it to stop," Jodi said.
"The wonderful thing about Small Steps to Success," said Sara Hohenadel, Small Steps coordinator, "is that we measure success in different ways because it looks like different things to different folx.
"That's one of the reasons why we are set apart from other employment programs: we take our cues from the participants and let them lead in terms of their goals and their journeys. Success can look like finding stable housing, gaining meaningful employment, achieving grade twelve education, navigating unsafe relationships, and much, much more."
Small Steps participants are "experts of their own lives," said Sara. "We provide ongoing support, cheerleading, resources and tools along the way. And the support we provide doesn't expire; we can continue to walk alongside participants as long as they would like us in their corner."
When asked to describe her time in the 12-week Small Steps to Success program, Jodi used words like "acceptance," "belonging," "caring" and "learning."
"I learned a lot about myself and about other people. I came out on top and I feel great. I don't think I have ever come out on top as much as I have from this program.
At the time of writing this, Jodi has been at her job with Reid's for a few weeks now and she's thriving. "The people are my favourite part," she said.
"It's great – I love it here. I'm really happy here. It's been a really great experience.
Learn more about Small Steps to Success and how you can support this live-changing program.