Courtney Waterfall is the 2022 recipient of the Woman of Distinction Pandemic Innovation award for her relentless commitment to and success in establishing a Waterloo Chapter of Shelter Movers, the only charity of its kind, providing free moving and storage services to women and children fleeing abusive homes. In the midst of the pandemic when rates of domestic violence were reaching new and terrifying heights, Courtney's work was essential to Waterloo Region. Indeed, while she built an operating plan to complete 70 moves in the first year of operation, thanks to her tireless commitment to establishing community partnerships to acquire discounted vehicle and storage rentals, Shelter Movers Waterloo Region was able to complete 120 moves. 
Care for her community runs deep for Courtney who is also the President of the Foster Family Association of Waterloo Region, as well as a business owner, team leader, former school board trustee and mother to five children. Her nominator describes her as a friend and supporter to everyone and the one who "makes things happen." Courtney is also, "relentlessly determined, impossibly energetic, and infectiously optimistic; [she] is a leader, mentor, partner, friend and provider to so many."
As the newly onboarded Director of the Waterloo Region chapter of Shelter Movers (SMWR), Courtney was instrumental in getting operations off the ground at the height of pandemic restrictions. She leveraged every tool available to attract and retain 120+ volunteers to form a moving team, administrative team, marketing/communications team, and fund development team.
Even more astounding is that Courtney pulled off establishing the critical services of SMWR all while being a full-time student and earning her social service worker diploma from Durham College. 
"Courtney doesn't just believe in what she does or feel passion for it – she lives it. And she shares it."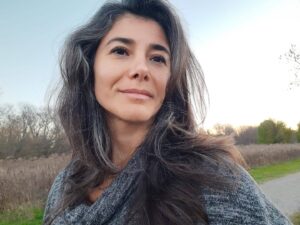 Carolina Miranda is a 2022 recipient of the Woman of Distinction Education Hero award for her outstanding work as an educator and social justice advocate.
A newly minted vice principal in the Waterloo Region District School Board, Carolina rose to all of the challenges the pandemic presented her as a teacher, a single mother, a woman of colour and a community member.  
Her nominator said of Carolina: "She is a trailblazer in our community, past co-chair of the Women's March and founder of Feminine Harbour, as well as a leader in the field of education and equity and inclusion."
Throughout the pandemic, Carolina has also shown courage and creativity in supporting students and teachers. Despite the enormous challenges faced by educators (including herself!)  during this time, Carolina rose to these challenges with compassion, commitment and innovation. 
It was clear from the outpouring of supporting letters that came in for Carolina's nomination that she is a valued leader and colleague who has provided inspiration and leadership during these difficult times through her numerous trainings and other public engagements on topics of equity, women's leadership, online learning and building inclusion into the classroom. 
Supporters wrote of her compassionate heart, infectious laugh and open-door policy, as well as her courage and creativity in going above and beyond helping fellow educators and students deal with the ever-changing guidelines and expectations during the pandemic. 
From sharing support of the WDSB Student Pride Movement, promoting local organizations and small businesses through lockdowns and other restrictions, to her efforts to raise awareness of the impacts of the pandemic on women and children, Carolina is a fierce advocate. 
One supporter wrote of Carolina: "I have never met anyone who cares so deeply about how young minds are being shaped, by what and by whom…Carolina has remained ever mindful of the unprecedented stress that children are under during COVID, and her concern for their mental health is evident as she recognizes the importance of time to play and create amidst more structured teaching."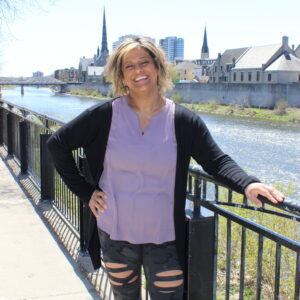 Bibi Corbeil is a 2022 recipient of the Woman of Distinction Education Hero award for going above and beyond the call of duty as an educator. 
Throughout the pandemic when students were stuck at home away from their classmates and friends, Bibi lifted her students' spirits by creating personalized materials and delivering them to their homes. She also created feel-good videos and activities to keep up students' morale and keep them engaged in learning. 
As an experienced teacher, Bibi worked hard to adapt the curriculum to new teaching platforms and tools for her colleagues at Clemens Mill Public School and she acted as a support for other teachers as they shifted their teaching online. She spent countless hours learning innovative teaching techniques, ensuring every student had access to the curriculum and even acting as the IT department for families of students in her class. 
Bibi's nominator said of her, "I think if every teacher was like Bibi Corbeil, there would not be any children who would say they don't like school."
Parent Heather W shared: "Mme. Corbeil has taught all three of my children and I am honestly so grateful to her. Many teachers are kind and hard-working, but Mme's dedication, kindness, and enthusiasm are next-level. 
During online learning she was doing a novel study of Roald Dahl's book 'The Witches' with her class, and one of the plot points was that the witches used chocolate bars to turn kids into rats Well, Mme arranged for all of her students to get chocolate bars delivered in envelopes at an appointed time, and Eric was CONVINCED  that his was magic. He gave it to his older brother! This is just one small example of the types of activity that Mme organizes to keep her students engaged. Honestly, none of us will ever forget it. She is for sure a woman of distinction in education."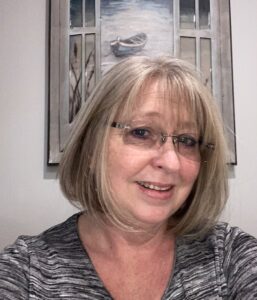 Brenda Parrot is the 2022 recipient of the Woman of Distinction Healthcare Hero award for her incredible work as a nurse and operating room attendant for over 21 at Cambridge Memorial Hospital. 
Brenda is described by colleagues at Cambridge Memorial Hospital  as tireless, always positive, encouraging and appreciative of her co-workers.  Her nominator says that Brenda "is willing to do ANYTHING to make someone else's day better."
As a veteran healthcare professional, Brenda takes patient advocacy very seriously. She goes out of her way to make things better for each person she cares for. Brenda motivates those around her and is the embodiment of a team player. 
Her skills are particularly evident in her work with children and individuals with socio-economic, mental health or cognitive challenges. Her genuine kindness and empathy is obvious to any anxious patients walking into the assessment centre.
During the pandemic, Brenda volunteered to work at the COVID assessment centre, supporting COVID patients from the outset of the pandemic.  While this work was not mandatory, it was critical to Brenda to do all that she could to help patients throughout this exceptionally difficult time for our community. After two very long years, Brenda continues to work fulltime in this high-risk setting.  
Dr. Oey, a colleague of Brenda's said, "[w]hen morale was declining at our clinic with yet another wave of COVID, inappropriate anger directed at healthcare workers and staff feeling overwhelmed and overworked, Brenda was always there as a kind ear and a sounding board. Her presence and words were always a gentle reminder of the importance of their work. Working with Brenda is always a pleasure. I am in awe of her unending energy and compassion and her unwavering support of those around her."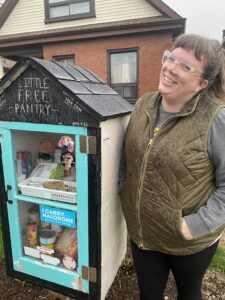 Audrey Hill is the 2022 recipient of the Women of Distinction Humanitarian/Volunteerism award for her tireless commitment to her community throughout the pandemic.
Audrey's nominator wrote of her: "In both Audrey's personal and professional life, she is an incredibly inclusive, resourceful, respectful and consistent person. Audrey not only provides inclusive, person-centred, non-judgemental support to vulnerable communities within her paid time – but also in her volunteer efforts and personal life… I believe this quality speaks volumes to not only Audrey's passion, but ability to create and maintain personal boundaries."
In the early days of the pandemic, Audrey created a free little pantry that she kept stocked with food and essentials, centrally located on Jarvis Street. She rallied the community around her to keep the pantry stocked with food, menstrual products and other toiletries, as well as Narcan – even collecting toys and other gifts over the Christmas holidays. In the colder months, Audrey also drove around Cambridge with hand-knit hats and mitts, as well as blankets to hand out to unhoused people in our community.
Her nominator also shared with us that, as an Indigenous woman, Audrey, "continually and relentlessly maintains ties to her community." She owns and runs a successful Indigenous-owned business that holds values that align with broader calls in Indigenous communities for compassion, accountability and resistance to colonization and white supramacist systems. 
Friend and former colleague, Casey B, wrote in a letter of support for Audrey: "Audrey has had an incredible impression on me, and I am lucky to call her not only a previous co-worker, but now a friend. Audrey is a model of resilience, support, kindness, and honesty."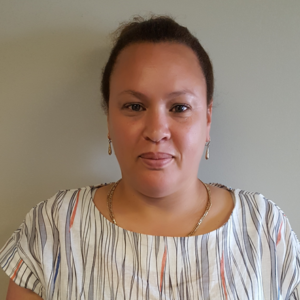 Nicole Mahmood is the 2022 recipient of the Women of Distinction Social Action & Advocacy award for her incredible community advocacy throughout the pandemic.
Nicole is genuine and down to earth, her nominator said. She puts herself and her heart in the work that she does, and her clients see this in her, resulting in strong relationships and rapport. Nicole doesn't back down from a challenge, and when she sees service gaps or inequities, she figures out ways to provide for the folks she supports. She sees people for who they are and she works at minimizing barriers, having the tough conversations and advocating for those who cannot do it for themselves.
Throughout the pandemic, Nicole has been a strong support and advocate for our community. She inspires, leads and creates change. She is a dedicated team player and the strongest advocate for marginalized communities.
Identifying an increase in domestic violence during the pandemic, she sought out ways to support families she works with, in collaboration with the Coalition of Muslim Women of Waterloo Region. She connected with CMW's community peer workers to provide mental health workshops to educate and provide opportunities for participants to process and connect with others. Nicole also created the Empowering Youth on Antiracism program specifically impactful for youth who experienced racism during COVID-19.
In all of the programs she has developed and facilitated to respond to community needs, Nicole ensures that, along with engaging content, she creates space for all participants to explore their mental health struggles they have faced during the pandemic in a way that leaves space for participants to also support each other.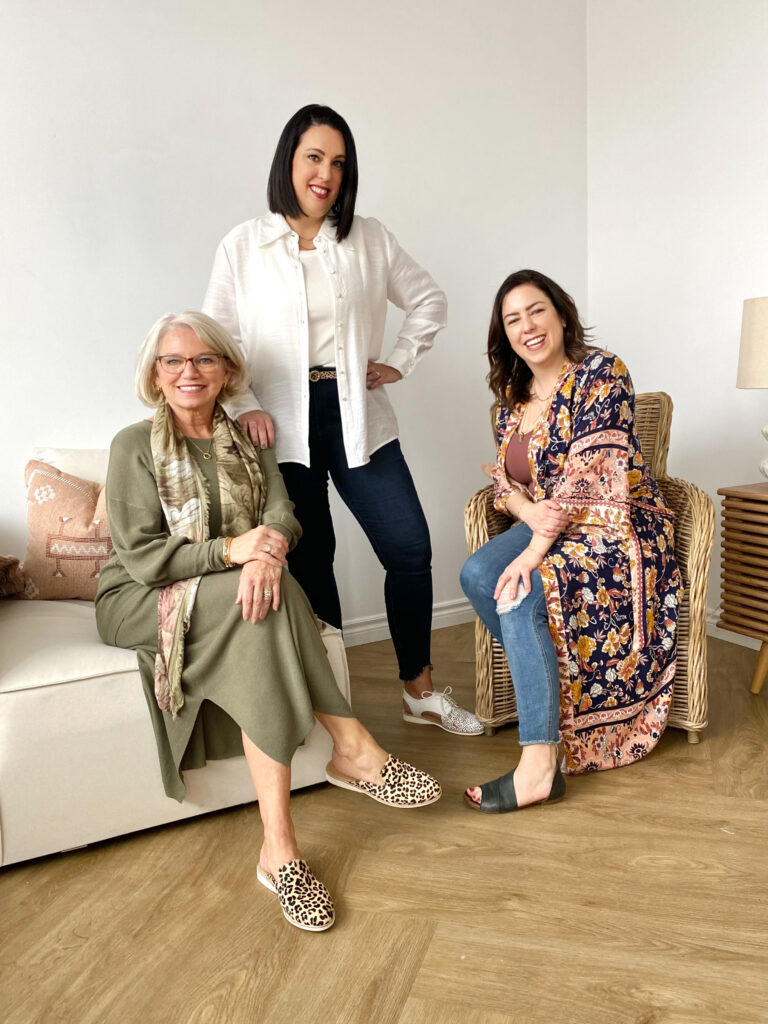 Pamela Mangos, Laura McKenna and Joanne Malone are the recipients of the 2022 Community Champion Women of Distinction award. 
Since first opening their downtown Galt shop in 2012, The Art of Home has become a destination for visitors and residents of Cambridge for all things home and lifestyle. A mother and two-daughter shop, owners Joanne, Pamela and Laura are guided by their combined passion for beautiful curated pieces and a commitment to the community they live and work in. 
"We love every aspect of what we do." Said Pamela Mangos. "From the buying to the merchandising to the interaction with our customers. We hand-select every item that goes on our shelves that we think customers will appreciate, and that we know we can stand behind."
This beautiful boutique not only is women (and family) owned; it's also staffed by an incredible team of Shopgirls who guide customers to those unique items that spark joy and also help to bring a sense of community to the store. Stepping into the shop always feels like coming home to welcome smiles and familiar faces. 
As with all independent businesses in our community, and beyond, The Art of Home has faced unprecedented challenges since March 2020. As with all small businesses, navigating changing regulations in order to protect our community and meeting the needs of shoppers through their online retail space became priorities. However, during this difficult period, the Shopgirls also found an ingenious way to raise funds for those most in need during the pandemic. Through the sales of beautiful silk masks, they have donated over $20,000 to local charities in Cambridge. When asked how this idea first came to life, Joanne, Pamela and Laura shared that when the prospect of selling masks first arose, they felt strongly that this was an opportunity to give back to their community. 
"Our community means everything to us and we feel lucky to have been able to contribute to local charities during the pandemic," said Pamela. "We know how hard fundraising was for charities during this time and when we came up with a way to sell facemasks and donate all of the profits to the Cambridge Memorial Hospital Foundation and to YWCA Cambridge, we knew we could make a difference." 
"Support from local businesses like The Art of Home is critical to ensuring the best-in-class care is delivered close to home, when you need it most," said Alexandra Wolosinecky, Special Events Development Officer with the Cambridge Memorial Hospital Foundation. "Having local businesses support our Hospital is so inspiring and we are so honoured that during a time when so much was happening in the world, they thought of us. Thank you to the entire Art of Home team for thinking about the health of our community."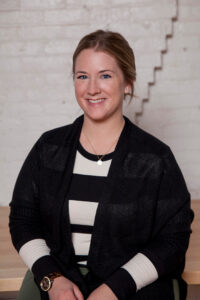 Jessica Montague March is the 2022 recipient of the Women of Distinction Small Business Champion award for her relentless support for local businesses throughout the pandemic lockdowns and beyond. 
Throughout the pandemic, Jessica used her large social media platforms to both support local businesses and encourage her followers to do the same. During lockdowns or periods of reduced capacity which led to significant financial strains for many local businesses, Jessica started posting daily features of local businesses as well as frequent daily giveaways of items she'd purchased from these businesses. 
A true small business champion even before the pandemic, Jessica always took special care to leave gifts she'd purchased locally on clients' porches on special days and holidays. 
In addition to supporting local commerce, Jessica has and continues to support local charities, too. A portion of each home sale she makes goes toward the Cambridge Shelter Foundation. 
A supporter of Jessica's nomination wrote: "I am a client and friend of Jessica's – when I approached her to discuss her achievements to add to this nomination, she told me she does not like to openly share the help she provides in the community. This woman is the epitome of 'it's not a good deed if you brag about it.' She truly does things from the kindness of her heart and doesn't expect to be praised for it. She cares for her local community and wants to see it thrive – the amount of time she puts into supporting small businesses in Galt is more than I have seen from anyone, let alone someone who's trying to support her own business, be a parent to two small children, etc."
Jessica recently received the Red Diamond Award, a national award that recognizes the top Royal LePage realtors in Canada. Within industry standards, Jessica is seen as the top 2% of realtors in Canada, an incredible feat any day, but especially when she spends so much time and energy supporting businesses other than her own.
Dr. Hsiu-Li Wang, Lee Fairclough, Dr. Sharon Bal, Shirley Hilton, Vickie Murray and  Jennifer Davis are the recipients of the 2022 Women of Distinction award for Courage of Covid. 
In her nomination of these five incredible recipients of the Courage in COVID award, Mayor of North Dumfries, Sue Foxton, shared that, "These individuals are my heroes, our heroes, and I cannot stand by and have them be unsung heroes. They actually love us, each one of us matters to them and they spent the past two years striving to protect, heal and save us from this pandemic… They carried this onto their very souls. Dr. Wang, apologizing for each COVID death and the heartbreak as she held back tears when announcing the death of a child. Lee Fairclough, heartbroken that the hospitals in the region could handle no more and she had to find a hospital outside the region to send people. As she spoke you could hear her pain; she explained it is so difficult to be so far from loved ones. Shirley Hilton, Jennifer Davis, Vickie Murray, struggling to get vaccine clinics up and running, trying to be more efficient, fighting for more vaccines, racing against COVID, against time.
If anything good came out of COVID, this team of ladies is surely one.
We walk among giants, heroes, without capes but with skills and hearts so huge that it is humbling."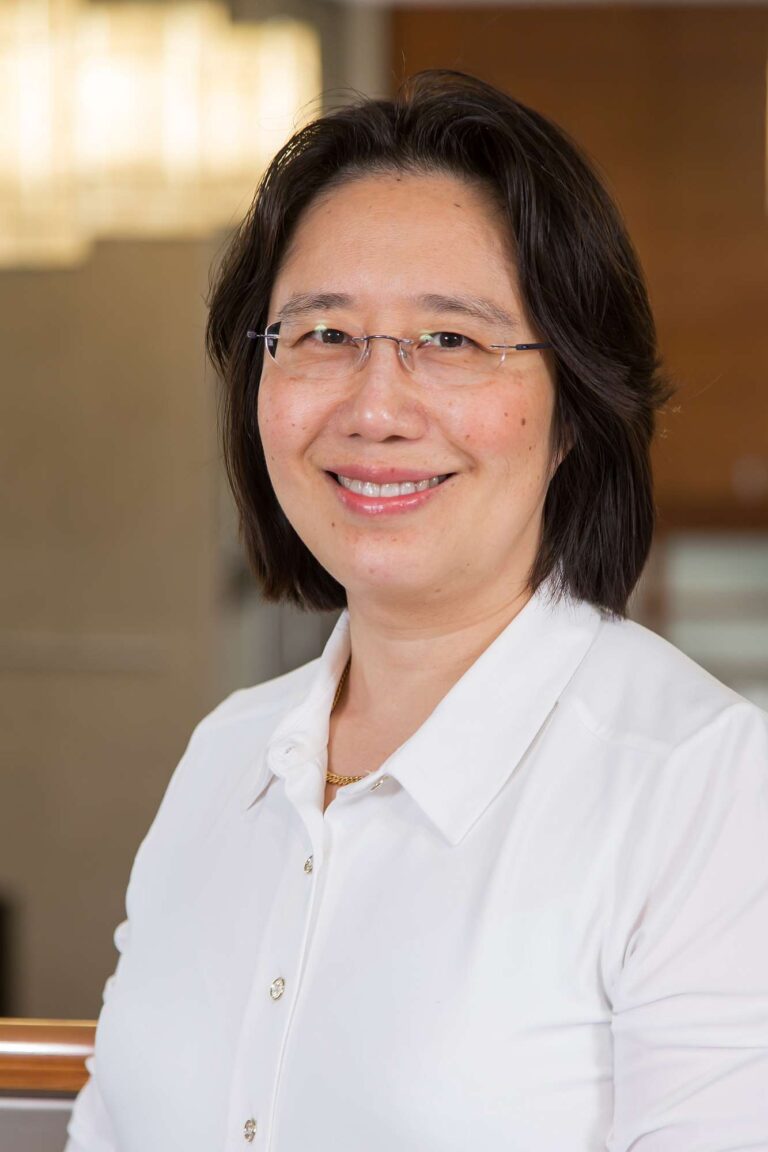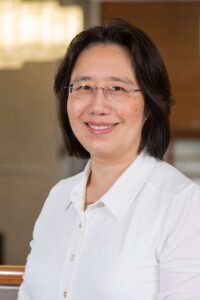 Dr. Hsiu-Li Wang is the Commissioner and Medical Officer of Health for Region of Waterloo Public Health and Emergency Services. From 2004 to 2017, Dr. Wang served as the Region's Associate Medical Officer of Health and her portfolio consisted of providing support and medical leadership primarily to the infectious diseases division, the environmental health division, the emergency preparedness program and the Department's population health surveillance and assessment functions. In her current role, Dr. Wang provides leadership and oversight for all Public Health and Paramedic Services programs in the region, including the direct and indirect supervision of over 500 staff and a budget of over $80 million. Dr. Wang has also been an assistant professor in the Faculty of Health Sciences, McMaster University, since 2008.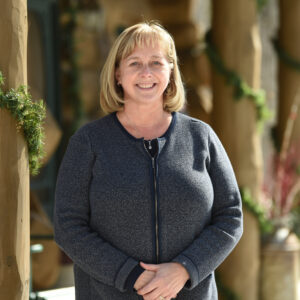 Vickie Murray has led the Region of Waterloo COVID-19 vaccine roll out through her roles as Director of the Region of Waterloo Vaccine Services and the Integrated Director of Pharmacy for Grand River Hospital and St. Mary's General Hospital in Kitchener. Working collaboratively with representatives from all three local hospitals, the local Ontario Health Teams and the Region of Waterloo Public Health department, Vickie has developed a vaccine philosophy of "every dose counts" that is leading a collaborative approach in our Region to provide easy and equitable access to COVID vaccines across our community. Vickie's work with the vaccine rollout started with her involvement on the Region of Waterloo Vaccine Task Force and the set up of the first COVID vaccine clinic in our Region at Grand River Hospital. The Region's largest vaccine clinic, the Grand River Hospital Pinebush vaccine clinic reports to Vickie and has a commitment to continuously improve the client experience. As an Integrated Director of Pharmacy for both Grand River Hospital and St. Mary's General Hospital, Vickie oversees a team of approximately 150 pharmacists, pharmacy technicians and pharmacy students who provide patient-focused clinical care and a closed loop medication distribution system focused on quality and safety.
After graduating from University of Toronto, Vickie started her career in community pharmacy, experiencing a wide variety of opportunities that included independents, chain pharmacy and ownership. When Vickie made the switch to hospital pharmacy she specialized in oncology for many years before moving to a management role for the last 10 years. In addition, Vickie recently served as the Board Chair for Women's Crisis Services of Waterloo, and continues as a Board member at this time. In all of her roles, Vickie's focus is to provide a collaborative, innovative and supportive approach where care and safety can inspire her teams to excel.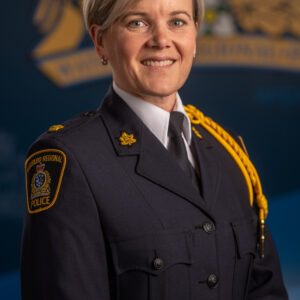 Jennifer Davis has been a proud member of the Waterloo Regional Police Service (WRPS) since 1998. She has a Bachelor of Arts degree from the University of Guelph, as well as a Bachelor of Administration Degree from Athabasca University. 
Jen currently serves as the Superintendent of the Professional Development and Respect in the Workplace (RIW) Division which includes Professional Standards, Training and Education, and Respect in the Workplace. Her current focus is on the development of a RIW portfolio centered on addressing issues of incivility, harassment and discrimination, and strengthened workplace culture. 
Her previous roles include the Superintendent of Neighbourhood Policing, and the Inspector of Neighbourhood Policing, South Division, Cambridge. It was during that time that Jen was seconded to the Region of Waterloo COVID-19 Vaccine Distribution Task Force and held the position of Lead of Command Operations for the vaccine rollout. She previously served as the Inspector of Strategic Services. 
Her earlier career was spent in a number of investigative branches. Jen is a member of the Board of Directors of the Ontario Association of Police Educators (OAPE), and a member of the Board of Directors of Langs in Cambridge. Jen is grateful for the opportunities she has had as a representative of the WRPS, serving the community throughout the Region of Waterloo, and is a strong advocate for other women considering policing as a profession of choice.
Deputy Chief Shirley Hilton is in her 32nd year with the Waterloo Regional Police Service. Throughout her career, Shirley has had an extensive, investigative background within the portfolios of General Investigations, Homicide Unit, Drug Unit and Professional Standards Branch. Prior to her role as Deputy Chief of Neighbourhood Policing and Investigations, she held the Senior Leader positions in South, Central and Investigative Services Divisions. Shirley is an active leader in our community, representing the Waterloo Regional Police Service with several of our community partners. 
In 2021, Deputy Chief Hilton led the COVID-19 Vaccine Task Force for the Region of Waterloo. She has had the privilege of sharing her experiences as a police leader within our community and is passionate and a true advocate for women in policing.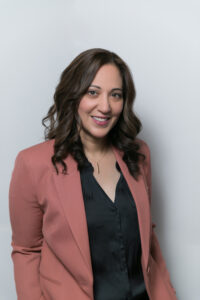 Dr. Sharon Bal is an Assistant Clinical Professor with the Department of Family Medicine, Michael G. DeGroote School of Medicine, McMaster University, and Preclerkship Coordinator for the Waterloo Regional Campus. 
Dr. Bal is involved with health system transformation and leadership, holding roles with Ontario Health as the Primary Care Clinical Lead for Cambridge as well as being a member of the Steering and Joint Board Committees of the Cambridge-North Dumfries Ontario Health Team. Dr. Bal is co-chair of OMA Women and was recently elected to the Board of Directors of the Ontario Medical Association. Dr. Bal is a member of the Refugee Taskforce for the Region of Waterloo's Immigration Partnership Council and a member of the Steering Committee for the Waterloo-Wellington Older Adult Strategy. During the pandemic, she was primary care physician lead for the Region of Waterloo's COVID-19 Vaccine Distribution Taskforce and the co-lead of the Waterloo Wellington COVID Response Triad (Community) for Ontario Health, West Region.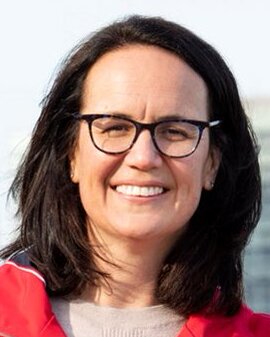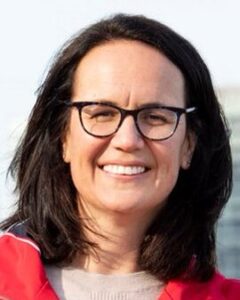 Lee Fairclough is the former President St. Mary's General Hospital. Lee started as President in January 2020 leading a hospital motivated by a mission for excellent and compassionate care. 
Throughout the COVID19 pandemic, she has also served as the Waterloo Wellington Hospital Triad Lead for COVID response collaborating closely with public health and the community to support a coordinated effort. In the years prior, she championed a focus on quality in Ontario, as the VP of Quality Improvement at Health Quality Ontario (2014-2020). Her first exposures to the health system providing cancer care as a Radiation Therapist at Princess Margaret Hospital were the most influential, particularly for what matters most to patients and families. 
Since completing a Masters in Health Policy, Management and Evaluation at the University of Toronto in 2002, she has held a variety of leadership roles at Princess Margaret Hospital/University Health Network, Cancer Care Ontario and the Canadian Partnership Against Cancer. She is an Adjunct Professor at the Institute for Health Policy, Management and Evaluation at the University of Toronto, and has served on several provincial committees and not for profit boards. She is proud mom to two boys, Justin and Oliver. As an alumni of the Canadian Women's Rugby Team, she is also a strong supporter and promoter of sport. 
Abiha Syed and Rubina Bilal are co-chairs and co-founders of Muslim Women of Cambridge and work with a large group of women in this organization to bring tangible change and support to the community. Throughout the pandemic, their work continued to focus on creating stronger communities throughout the crisis.
From their nominator: "I strongly feel that this nomination is well overdue… [Rubina and Abiha] have actively worked, volunteered and lived their lives in a way that shows commitment and dedication to change within the community… Rubina, Abhiha and the Muslim Women of Cambridge continued to work tirelessly to raise awareness, funds, food and spent time nurturing and feeding the community during a time of uncertainty… At heightened times of crisis and discrimination, you could find Abiha speaking directly to the hate and violence within our community and world, speaking as a concerned mother, a professional and community orgnanizer – her sense of urgency and calls to action shining a critical light on the climate of this community and the incidences of violence and discrimination against BIPOC folks everywhere."
Abiha Syed is co-chair and co-founder of Muslim Women of Cambridge and a community engagement coordinator with Immigration Partnership, Region of Waterloo. She is passionate about helping culturally diverse individuals and communities feel a sense of belonging in the Waterloo Region. Abiha believes in building relationships, bridging gaps within communities, and working towards a future that embraces and respects diversity.
Believing that language barriers can affect a person's dignity, through her paid and volunteer work, Abiha has helped numerous people with their everyday struggles. By helping these individuals communicate, she has been able to give worth and value to their vulnerability. She has encouraged, coached and motivated numerous Muslim women to upgrade and continue their education. This passion to be their ally continues to be her driving force in her more than 20 years of developing, planning and facilitating collective actions to foster an inclusive, equitable and diverse community.
Abiha is also a public speaker and Cultural Engagement consultant who has spoken on topics related to cultural biases, education, self-development, youth, leadership, parenting in Canada, women issues, Islamophobia, racism and xenophobia, and inclusion as well as social justice.  
A teacher before immigrating to Canada in 2004, Rubina Bilal has a passion for learning new culture, meeting new people, making connections and community building. She believes in continuous learning for a purposeful life.
Rubina has been involved in multiple volunteering projects such as Family and Cultural Tradition (FACT) with the Kitchener Museum, Clarion Cooperative Housing as a member of the board of directors, Kinbridge Community Association and on local school council. 
Currently, she is working as a Peer Health Worker with Kinbridge Community Association where her passion became her job. In this role, she raises awareness about healthy living and connects necessary resources to communities that are marginalized.
She is also the pioneer Muslim Women of Cambridge. The foundation of this organization was built on the strong need of Muslim community to come forward and work to reduce the misconceptions about Muslim women by opening up the communication with other communities. It is through MWC that Rubina carried out extensive work to provide care for community members and support those most in need when the pandemic made life so much more difficult for many people.