Special Events & Programs
She Talks: Stories of Tenacity & Grit
She Talks: Stories of Tenacity & Grit
2021 Date To Be Confirmed
Now in its 6th year, She Talks brings you the stories of remarkable women and their personal journeys in this intimate night of conversation, laughter and inspiration, hosted by Lynn Spence.
In their own words, they will share the authentic stories of how their life's journey has unfolded. Sometimes emotional, sometimes hilarious and always empowering, She Talks takes the audience behind the lives of some of the most inspirational women you will ever meet.
Join us for this unforgettable fundraising event in support of  YWCA Cambridge's work with cis and trans women and girls and non-binary and two-spirit individuals in our community.
partnership Opportunities
YWCA Cambridge is always seeking new partners to join us in highlighting the stories and elevating the voices of those incredible women breaking down barriers and fighting for equality. 
As a valued corporate partner, you are making a critical investment in supporting the work of YWCA Cambridge as we embolden, empower and raise the voices of all women, girls and non-binary folks in our community so they can lead us in the future.

From hosting and hospitality packages to presenting rights, we will work with you to create a partnership that
meets your goals and aligns with your corporate values. For partnership inquiries, please contact Caroline Barker, Director of Philanthropy, at 519.267.6444 ext. 225 or via email at c.barker@ywcacambridge.ca.
Upcoming Fundraising Events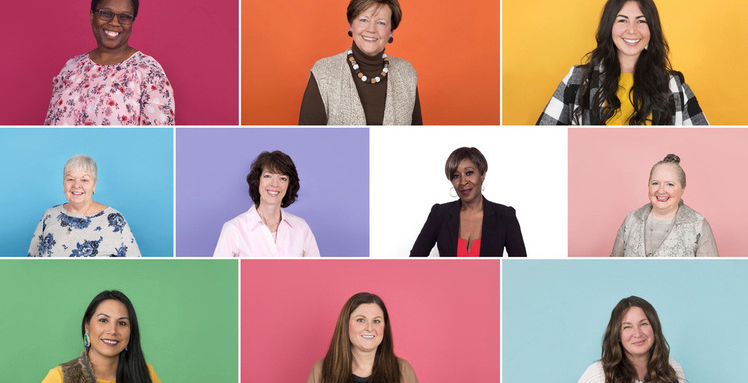 YWCA Cambridge's Women of Distinction Awards is a celebration of the incredible women working tirelessly to improve lives, break down barriers and inspire future generations, right here at home.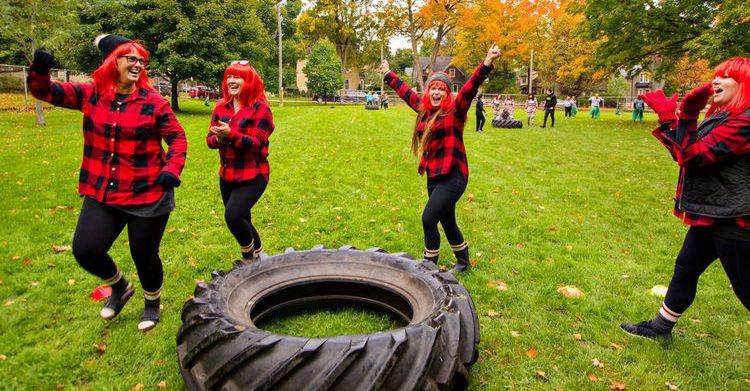 Race to Erase is an annual fundraising competition where teams compete in fun-filled challenges throughout our community, all in support of multiple local charities.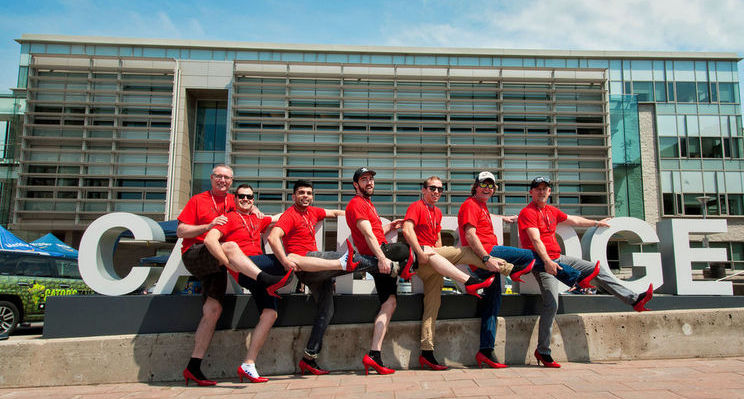 Walk a Mile in Her Shoes® is a playful opportunity to raise awareness in our community about the serious nature of inequality and gender-based violence. We walk in solidarity for equality, safety and tolerance in our community.
This annual holiday giving program brings together our community to help deserving families enjoy the holidays. Each year we are able to provide gifts and necessities to help make the season brighter for some of our program participants.
Have a Question Or Need Assistance?
If you have a question about YWCA Cambridge, our programs or events, or simply want to get involved, please give us a call or send us an email.
Address: 102-55 Dickson Street, Cambridge, Ontario, N1R 7A5
Office Hours:
Monday to Friday 10:00 a.m. – 4:00 p.m.
Saturdays, Sundays & holidays: closed
Tel: (519) 267-6444 
Main Email: info@ywcacambridge.ca
W Programming Email: thew@ywcacambridge.ca
Shades's Mills Camp Email: camp@ywcacambridge.ca
WIGG Email: wigg@ywcacambridge.ca