At the beginning of October, YWCA Cambridge joined YWCAs from across Canada in Ottawa for YWCA Canada's annual Day on The Hill. This day is about harnessing the collective power of the YWCA movement to advocate at the federal level on issues impacting women, girls and gender diverse individuals. This year, our ask focused on responding to the mounting crisis of women's homelessness.
Three representatives from YWCA Cambridge travelled to Ottawa to meet with federal representatives: YWCA Cambridge Board Chair, Norma McDonald Ewing; CEO Kim Decker; and Director of Communications and Advocacy, Roz Gunn.  Together, joined by our colleagues from YW Kitchener-Waterloo, we brought forward an ask for increased investments in transitional housing and shelters for women and gender diverse individuals, specifically for a $600 million reinvestment in the previously incredibly successful Women and Children Shelter and Transitional Housing Initiative, with an expansion to include permanent, affordable housing for women, gender diverse people and their families.
Our team met with politicians, senators, and bureaucrats, including Senator Marty Deacon, MP Mike Morrice (Kitchener Centre, Green Party) and MP Bardish Chagger (Waterloo, Liberal).
The Women and Children Shelter and Transitional Housing Initiative provides funding to renovate, repair and create new supportive housing for women and their children. This fund had previously granted $250 million to organizations across Canada through two rounds of applications and was four times oversubscribed, meaning there remains a large number of organizations with shovel-ready projects waiting only for the funding to continue.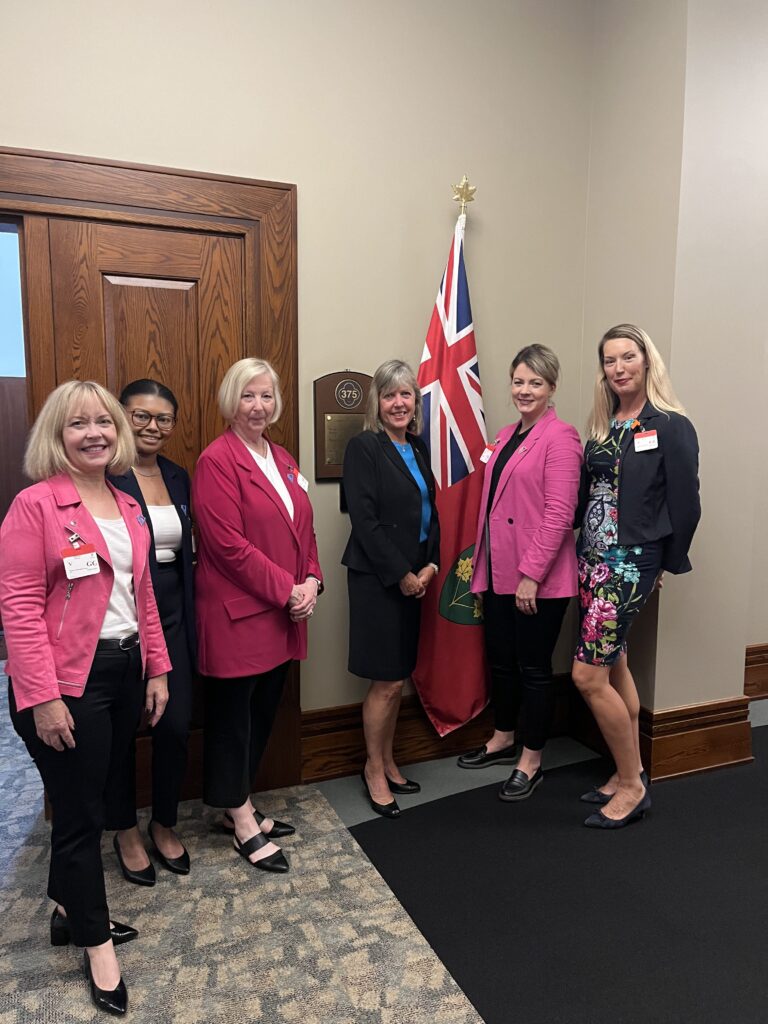 Women's homelessness in Canada is at a crisis point and and now, more than ever, we must see targeted investments that help fill in the housing continuum and begin addressing it. Specifically, there is an urgent need for more gender-responsive supportive housing to help lift women and their families out of poverty and homelessness. Indeed, across the country domestic violence shelters are turning away nearly 1,000 women and children every night due to lack of space. A quarter of women-led, single-parent households live in core housing need.  
Nationally, YWCA is the largest provider of women's housing and shelter initiatives. We are experts in this work. However, there is simply not enough funding being distributed to allow us to put our expertise into action. Across the country, YWCAs – including our own YWCA in Cambridge – are ready to expand shelters and build more housing, but are struggling to get enough funding to make these projects a reality. With the proper investments, we can ensure that women and gender-diverse people in Canada are properly and adequately housed.
We will continue advocating for policy that responds to the needs of women, girls, gender diverse individuals and their families.